Collision Repairs & Towing Services
in Farmington, Maine
Collision Repair & Towing Service in Farmington, ME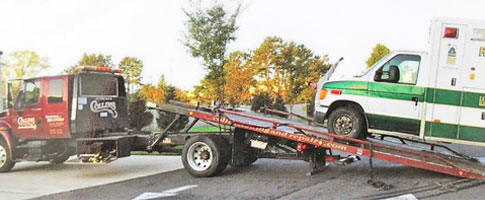 Collins Towing & Repair offers auto repairs. When you need towing or auto body service, look to our experienced and professional team to help. Collins will do everything we can to find ways to solve your vehicle problems. Call Collins Towing & Repair at (207) 645-3088, whenever you need towing services or auto body services for your car, truck, van or other vehicles.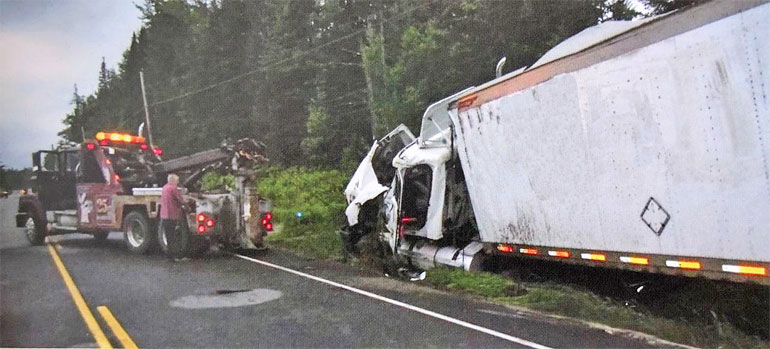 24/7 Emergency Roadside Assistance & Towing Service from Collins
An emergency can happen at any time of the day or night. Collins Towing & Repair towing service is there for you no matter the time or the reason. Our team will pick up your car after an accident or other mechanical failure, and bring it back to our shop for repairs. We also offer roadside assistance services for jump-starts and lockouts. At Collins, we will tow your car and repair it to get you back on the road quickly. We also offer services to transport your vehicle to any other auto body shop you would prefer in the area.
Towing Services Offered by Collins Enterprise:
COLLISION TOWING
JUMP-STARTS
LOCKOUTS
LOCAL TOWING
LONG DISTANCE TOWING
LIGHT, MEDIUM & HEAVY DUTY TOWING
WINCH & RECOVERY SERVICE
FLATBED TOWING
COMMERCIAL PARKING LOT TOW SERVICE
EQUIPMENT HAULING
WRECKER SERVICES
Collins is Here to Help Our Customers in Stressful Situations
Collins Towing & Repair has the latest towing trucks and equipment to move any vehicle no matter the situation. Whether it is for a big or small problem, we can help get you off the road safely. We are here to help our customers in stressful situations. Save our number in your contact list or phone book in case you need it in an emergency while on the road. Do not hesitate to call us for problems such as being out of gas, failure to start, lockouts and more.