TOWING SERVICES
for Farmington, Maine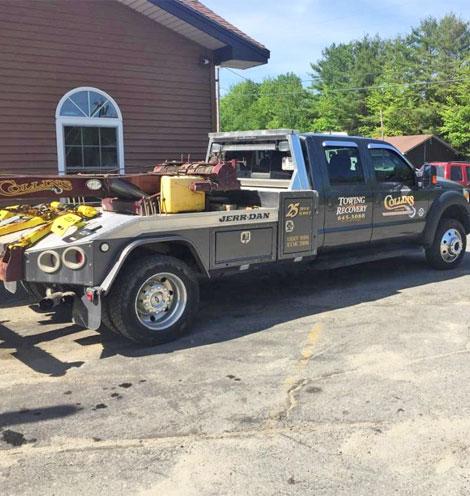 Depend on Collins for Towing & Auto Service Needs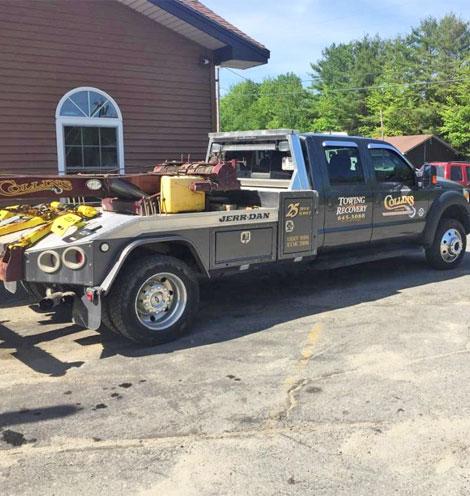 When you need towing services trust Collins Towing & Repair professional team to help you. We offer roadside assistance and transportation of most vehicle types. Collins is here for our customers whenever they have any questions are concerns about their cars.
An emergency can happen at any hour, and our friendly towing service members are ready to help no matter the time of day. Let us know how we may help to get your car back in safe working condition. Contact our team at Collins at (207) 645-3088 at any time.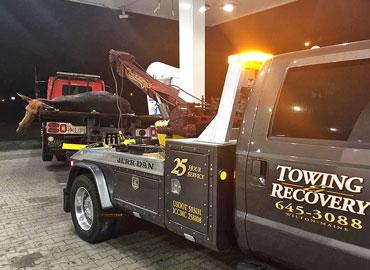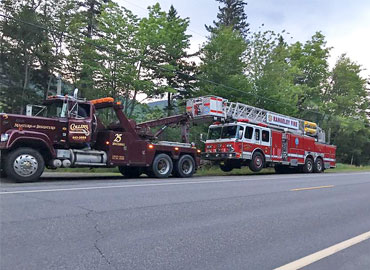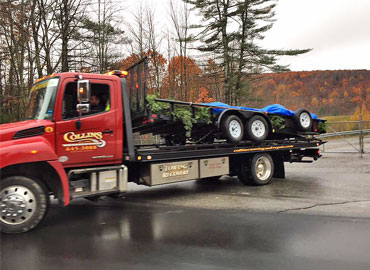 Our Modern Tow Trucks can Transport Any Type of Vehicle
Collins Towing & Repair has modern towing equipment and auto shop to make sure our customers receive the best service possible. We have reliable tow trucks that can transport any make or model of vehicle. Whether it is a small or large problem for any car, van or truck, we can handle it all.
Roadside Assistance for Lockouts, Jump-Starts & More When You Need It
We are here to provide Farmington, ME, and the surrounding communities with reliable towing services local residents can depend. Collins Towing & Repair also offers 24/7 roadside assistance for issues such as lockouts, jump-starts, flat tires and many more. When you call our professional team, we will respond right away to get you off the road and help you get back to your life fast. If needed, we also offer local and long distance towing to get your car where in needs for more extensive repairs.